With outstanding expertise and long history in casting/forging/stamping/ machining and heat treatment industries, we are proud to be one of the leading manufacturers in China.We supply customers with a wide range of high-quality products and brilliant service. We can provide parts as well as finished products, such as turbo chargers, transmission cases, etc.We can apply CAD/CAM system and APQP\PPAP\SPC\MSA\FMEA tools to control quality based on ISO/TS16949 system.
1. CASTING
Multiple casting methods:
- Die casting
- Investment casting
- Sand casting
- etc.
- Grey/ductile/vermicular iron
- Ordinary/heat-resistant cast steel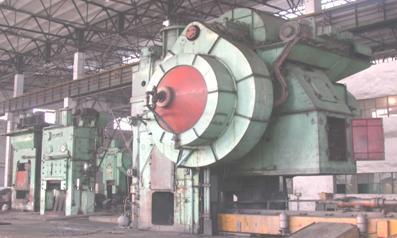 - Aluminum/zinc/brass alloy
- etc.
2 . FORGING
- Hot forging, warm forging, cold forging.
- Material: carbon/alloy/stainless steel
- Friction press from 300 tons to 2000 tons
- Forged parts weighing from 0.1kg to 80kg
- Domestic predominant stamping supplier
- Tooling design according to your every special requirement
- Simple blanking dies, complex progressive and deep draw dies
4. MACHINING
- All kinds of machining processing capabilities
- CNC machines.
- Attainable minimum tolerance is 0.001mm and maximum diameter is 2500mm.
5 . HEAT TREATMENT
-
Carburizing /Nitriding?cementite?
- Net-Belt Protect Heat Treatment Line
- etc.
- X-Ray flaw detector
- Material performance
- Chemical composition/Microstructure tester.